Welcome to the Pilates Place!
Here we offer exclusive, personalised and high quality training for small groups and individuals alike in Pilates, Barre, Myofascial training, Garuda, TRE® and more. Whether you are looking to get into shape, prepare or recover from giving birth, improve your posture or feel amazing in your body, we have a class that is just right for you.
See our group class offerings below!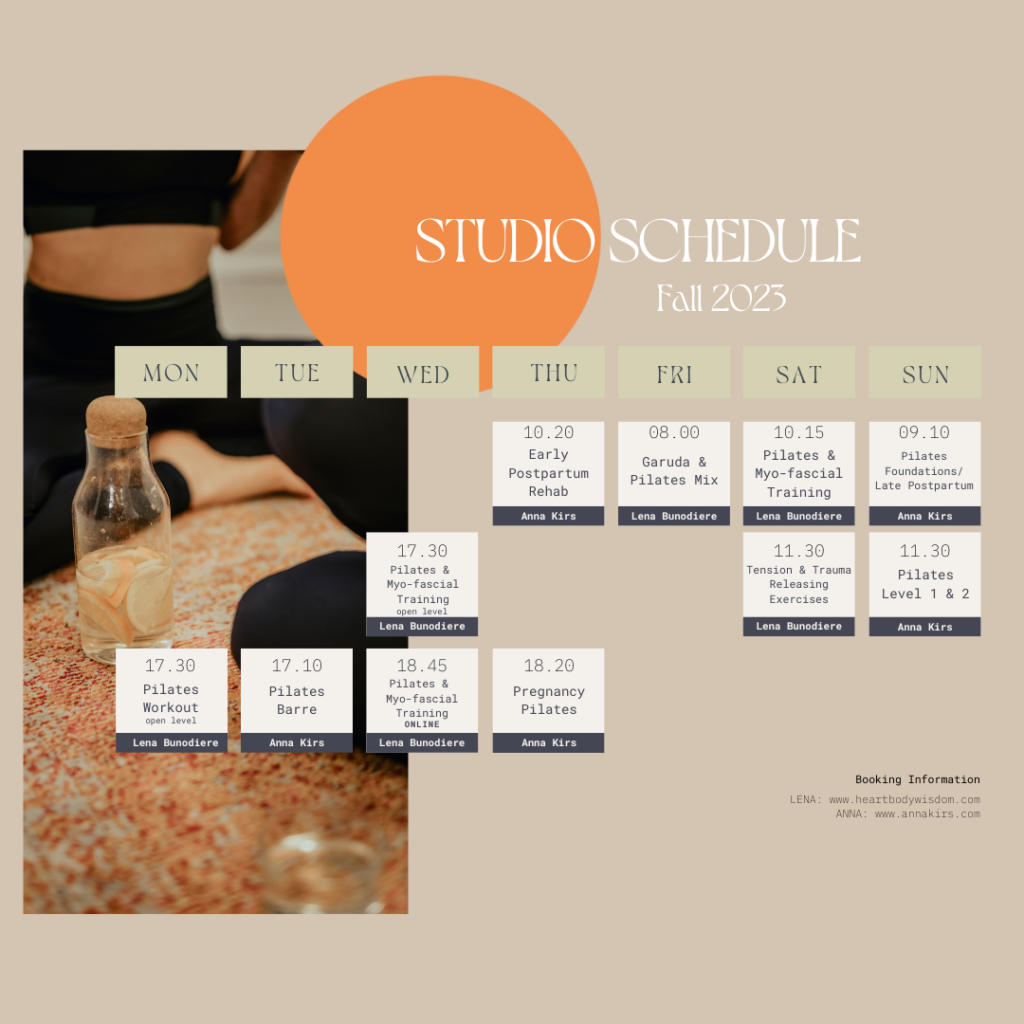 Click the button below to book a class with me or book with Anna @ www.annakirs.com